85_228760_000
Images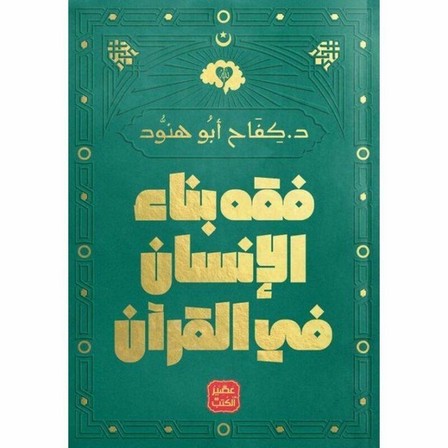 �?قه بناء الإنسان �?ي القرآن | د. ك�?اح أبو هنود
N/A
https://www.azadea.com/lb/en/buy-aseer-al-kotob-lil-nashr-%EF%BF%BD%D9%82%D9%87-%D8%A8%D9%86%D8%A7%D8%A1-%D8%A7%D9%84%D8%A5%D9%86%D8%B3%D8%A7%D9%86-%EF%BF%BD%D9%8A-%D8%A7%D9%84%D9%82%D8%B1%D8%A2%D9%86-%D8%AF.-%D9%83%EF%BF%BD%D8%A7%D8%AD-%D8%A3%D8%A8%D9%88-%D9%87%D9%86%D9%88%D8%AF/85_228760_000.html
LBP
N/A
2024-01-30
http://schema.org/NewCondition
Out of Stock
Details
https://www.azadea.com/lb/en/buy-aseer-al-kotob-lil-nashr-%EF%BF%BD%D9%82%D9%87-%D8%A8%D9%86%D8%A7%D8%A1-%D8%A7%D9%84%D8%A5%D9%86%D8%B3%D8%A7%D9%86-%EF%BF%BD%D9%8A-%D8%A7%D9%84%D9%82%D8%B1%D8%A2%D9%86-%D8%AF.-%D9%83%EF%BF%BD%D8%A7%D8%AD-%D8%A3%D8%A8%D9%88-%D9%87%D9%86%D9%88%D8%AF/85_228760_000.html
Free Delivery
Over 1200000 LBP

Free Returns
Within 30 Days
Product ID

‎85_228760_000

The jurisprudence of human construction in the Qur'an is an attempt to light a lamp in the jurisprudence of schools, after the oil of the jellyfish has withered in the dishes of the nation's mosques!
An attempt to discover how the Qur'an made the message man? How did he build the gables that built a brilliant Islamic civilization? And how did words reshape the mind, soul and behavior?
So the book: (The Jurisprudence of Building Man in the Qur'an) was an attempt to elucidate the building blocks of the first formulation, blocks that flowed with tremendous meanings through short surahs and a few words.
They overflowed and overflowed with them, and they imbibed them even Their livelihood has become the gardens of human memory.
Highlights & Specifications
Highlights & Specifications
�?قه بناء الإنسان �?ي القرآن | د. ك�?اح أبو هنود